AA Triborders Intergroup North Sea Convention with Al-Anon Participation
The 34th NSC will be held at the Vayamundo Hotel in Ostend, Belgium
Volunteer
Accommodation
NSC 2023 promises to be another memorable weekend with a great speaker line-up, AA and Al-Anon meetings in the beautiful and spacious Vayamundo Hotel in Ostend.
The convention is held over three days, the program begins on Friday at 14:00 and ends on Sunday at 12.30. It will include AA and Al-Anon meetings in English and Flemish. Adhoc meetings in other languages may be represented as well!
Convention registration can be done at the venue and costs €10.
Please book your hotel room or apartment with the the Vayamundo Ostend hotel directly. 55 rooms in total have been allotted to the NSC, 15 of which are single hotel rooms and 46 apartments. More than 50% of allocation are already booked (updated 01.12.2022) so hurry! On this page you will find prices, how to book and how to get there. 
There will be speaker meetings on Friday and Saturday nights and Sunday morning. In addition to the Saturday night disco with a live and sober DJ, there will be informal and impromptu music sessions on Friday and Saturday nights after the meetings. Convention attendees are welcome (and invited!) to bring their talents and instruments to participate. Please let us know if you would like to help with the Convention in any way.
There will be a sign up sheet at the Convention if you want to lead any of the discussion meetings or help selling literature or mugs.
Help Us Out! There are many ways that you can help us make NSC a big success. Volunteer for one of our available service positions, for more information click here.
Don't Keep It A Secret! Tell your friends and groups about NSC, share this convention flyer with them.
Check back soon and subscribe to our email list to receive important announcements and updates.
Happy 24 hours.
Your Committee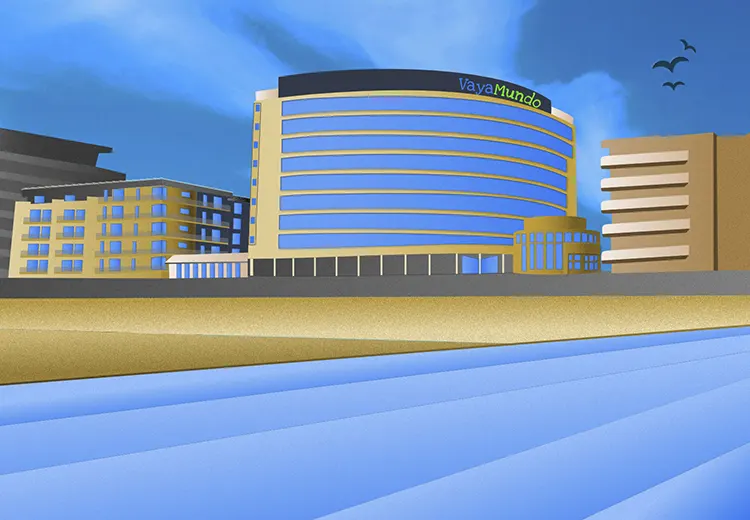 Bookings are made directly with the hotel please.
55 rooms in total have been allotted to the NSC, 15 of which are single hotel rooms and 46 are apartments of varying size with fitted kitchens. More than 50% of total allocation have already been booked on 01.12.2022 so please hurry!
Singles may like to share an apartment to reduce cost. All prices include breakfast. Please note that the hotel provides only ONE towel per person, and does not provide soap or hair dryers (hair dryers available at front desk).
To keep the conditions with the hotel, all guests are obliged to clean their room, wash the dishes, remove bed linen from the bed(s) and bring the garbage out. Thank you!
There is a swimming pool and a sauna in the hotel, so bring your swimsuit.
The hotel has a cafeteria where a limited (soup/sandwich) lunch will be available.
There will be a buffet dinner on Saturday night.
The hotel has a no-pets and no-smoke-inside policy.
Check-In: from 16h00 PM
Check-Out: at 10h00 AM
Friday 3/2/2023
Single per room €68
2 pers per room €93
Supplement 3rd adult €24
Children <12y €22
Saturday 4/2/2023
Single per room €83
2 pers per room €123
Supplement 3rd adult €39
Children <12y €22
Extra Night
Single per room €54.5
2 pers per room €66
Supplement 3rd adult €24
Children <12y €22
Extra's
City tax
adults: €2 per person per night
children: €0,6 per child per night
Lunch at Plad'O or Buffet
adults: €23, children between 3 and 12 years: €14
Dinner at Plad'O or Buffet
adults: €28, children between 3 and 12 years: €16
Parking
€7 per night per car
Please make your booking directly with the hotel.
Send an email to Vayamundo at contactcenter@vayamundo.eu referencing NSC 2023. This will make sure that you receive the correct price.
Other information they require:
Name
Arrival and departure dates
Number of participants

Number of Saturday night buffet tickets needed

Number of indoor parking places requested

Phone number
Rarely have we seen a person fail who has thoroughly followed these directions:  
By Car: Take E40/A10 to Ostend. At the roundabout take 3rd exit to N34 Middelkerke. Go straight until the tramway (7 traffic lights) and turn left direction Middelkerke / De Panne. Follow the coastal tramway along the seafront approx. 300 meters to tram stop Ravelingen. Parking is behind the hotel.  
By Train: From the Ostend Central Train Station take the coastal tram direction De Panne. Get out at Ravelingen. The Hotel is directly opposite the tram stop.  
By Plane: From Brussels National Airport (BRU) in Zaventem, take the train from the airport to any of the three Brussels train stations and catch the hourly interCity train to Ostend. In Ostend, take the coastal tram from the train station in the direction of De Panne to Ravelingen stop. From Ostend airport it is best to take a short taxi ride directly to the hotel. 
COMING SOON
Our guest speakers will share their experience, strength and hope during the main events.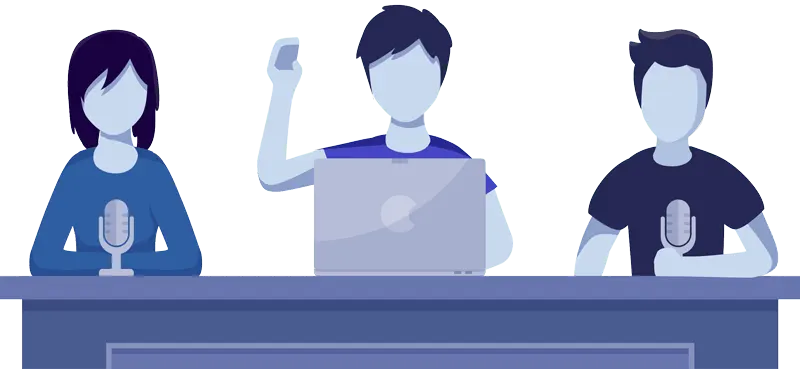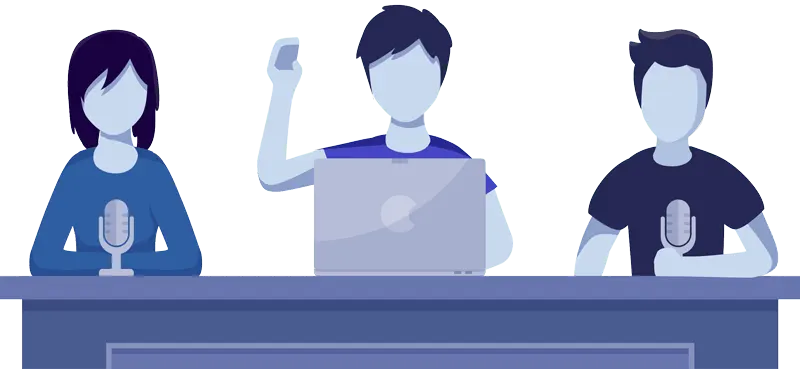 We want your help!
There are a variety of available service positions. To signup please come see us at the physical registration desk starting 3rd February, 2023.
Lead an AA or Al-Anon Meeting
When you arrive at the convention, sign up to chair a one hour meeting, and keep our meetings going! All you have to do is:
Be there 15 minutes early to set up and chair the meeting, using the topic provided
Collect the 7th tradition, put it in the envelope provided. Straighten up before leaving and take the envelope to the registration desk
Meetings are an important part of NSC. You can make a difference by volunteering to lead a meeting!
"At Large" Volunteers
"At Large" volunteers go everywhere and do everything.
You might fill in for someone who needs a break, help out at the check-in, merchandise or literature tables, greet guests or check name badges at the doors of the NSC venue.
If you're flexible and love variety, sign up as one of our "At Large" volunteers.
Check-in Team
The Check-In Team needs a group of volunteers to staff the registration tables. The Team welcomes participants, assists with registrations, gives them their convention materials and information. You need to be able to deal tactfully with all sorts of people in a cheerful, helpful, and efficient manner. Patience and positivity are key here. Experience and grace under pressure is also helpful.
Merchandise Sales Team
We need members to help at the literature table. It will be beneficial if you have a good knowledge of our program literature and some experience making change and keeping track of merchandise that has been sold.
Hospitality Team
The Hospitality Team will depend on you to be one of the happy folks welcoming our guests when they arrive to check-in, helping attendees get where they need to go, answering questions, and getting them to the right people if they need further assistance. Additionally, you might be making sure all attendees have a valid badge, and helping in any other ways needed throughout the weekend.
Frequently Asked Questions
Can I pre-register and pay my fee in advance and through your website?
The short answer is No. Registration is open throughout the convention. Please come see us at the registration desk starting from the first day.
What are we currently doing about Covid-19
NSC will always comply with the medical directions provided by the Belgian government as indicated in the link below. Please note this could change as covid and other diseases are a moving target.
https://www.info-coronavirus.be/en/
Make sure you are subscribed to our mailing list so you receive the latest updates from us!
Can I book my hotel through your website?
Unfortuantely not, please contact the hotel directly. For more information and how to contact the hotel please choose "Convention Details" -> "Hotel" from our main menu and please follow the instructions. If anything is unclear please contact us. 
How can I volunteer?
Brilliant! We need your help!
Please refer to the Volunteering section on our website for more information. You can quickly get there from the main menu navigation "We Need Your Help" -> "Volunteer".
To signup please come see us at the physical registration desk starting 3rd February, 2023.
What do I do if my question is not answered in these FAQs?
Please use the contact form to send us your question. We will answer it as soon as possible and if we think it would be useful to a general audience, we will add it here. Thank you for helping us expand our database of FAQs!
Yikes! I noticed an error or typo on the website! How do I get it corrected?
Use the Contact Us form to tell us about the error or typo. Select the option "Webmaster" in the form. Please include the URL for the page on which the error or typo occurs. This will help us find it.
Questions
For all volunteering positions please come see us at the physical registration desk starting 3rd February, 2023.